Equipment
Agriculture equipment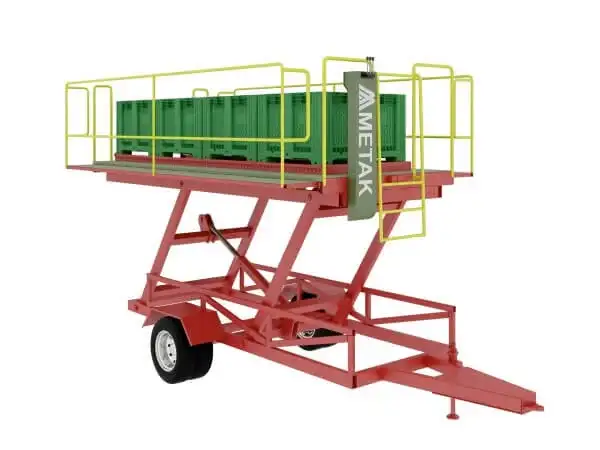 Mobile trailer
Designed for fruit picking and gardening. The platform can be attached to any tractor with a tow-bar. Thanks to special design, the platform can be elevated up to 2.10 m AGL, including the operators, crates and necessary equipment on board.
The platform allows for quick and easy placement and unloading of 4 crates of fruit. It can accommodate up to 8 persons simultaneously (with an equal number on each side).
The platform consists of a main chassis supporting the entire structure, a hydraulic lifting system and movable side steps. The hydraulic system is connected to the tractor's hydraulic system and is easily controlled by a control valve mounted on the platform.
Standard parameters:
Lifting capacity: 2,000 kg.

Lifting height: 2.10 m.

Hydraulic directional control valve mounted on the platformı
Mechanical expanding steps

Connection to tractor's hydraulic system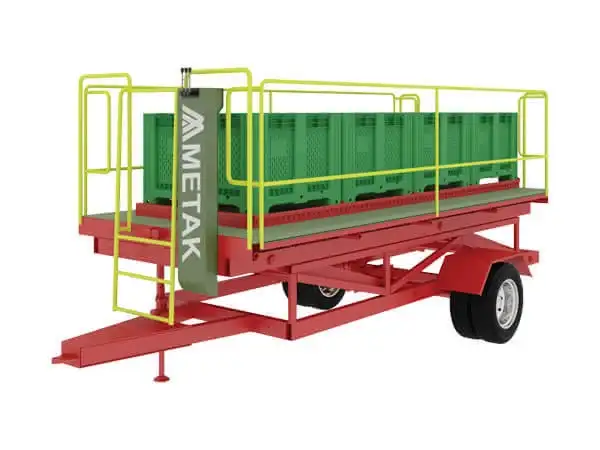 ---
Fruit trolleys
These trolleys will make it possible to pick and collect the fruit from the upper and lower branches of trees to containers. They can be reconfigured to meet customer needs.
Our trolleys are easy to attach to a tractor and can carry up to several large crates at a time.
Parameters:
Loading capacity: 800 kg.

Length: 3,550 cm.
Width: 1,215 cm

Height: 630 cm.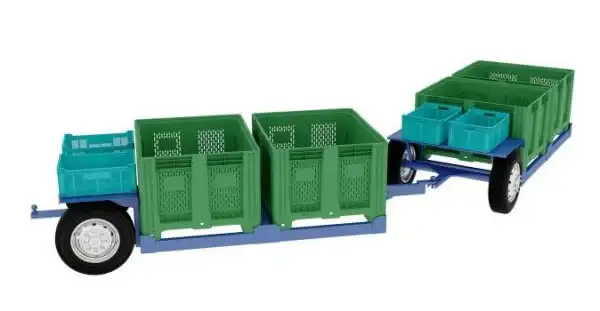 ---
Weed control sprayer
The device is designed for use in orchards and vineyards for spraying weed control agents.
Our design makes it easier to spray the agents at the root of trees and seedlings, hence protecting the crop from the effects of chemicals and saving costs.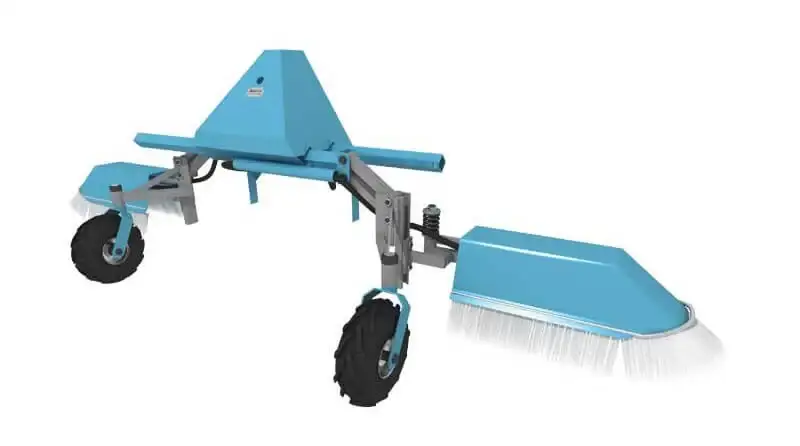 Usage:
Attaches to the front side of the tractor

Operated from the tractor cockpit

Assembled design for comfortable travel on highways and country roads
Properties:
Maximum length: 5.5 m.

Minimum length: 2 m

Hydraulic system:

- upward movement (1 pos.)

- lateral movement (2 pos.)