Manufacturing of moulds
For moulding products made from rubber, plastic and resin
METAK specialises in the production of moulds for high-pressure injection and blow moulding
High-pressure injection moulds are made of strong and durable steel. The friction surfaces of the mould parts are processed with nitrogen to increase their lifetime, which eventually greatly increases the lifetime of final products. We produce high quality moulds from aluminium alloys.
Our customers are directly involved in the processing of their orders, hence making modifications when necessary.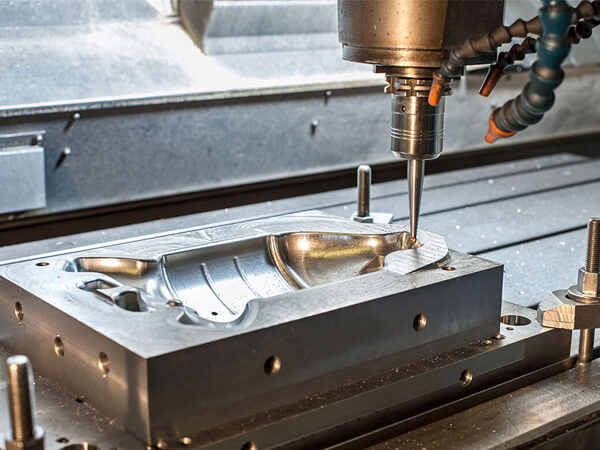 Thanks to the state-of-the-art software, we are able to simulate the whole development and manufacturing processes of the final product. Most importantly, this enables us to see the production process from the inside and to maximise the prevention of possible defects.
To avoid deviations from the design terms, our experts monitor all the stages of mould making and test results to make corrections when necessary. This is especially relevant as mould manufacturing is an extremely expensive and energy-intensive process, which requires high quality steel alloys. Another key requirement is the availability of high-precision CNC machines. Due to the exploitation conditions, all of our moulds are covered by a compulsory guarantee of quality and complexity of construction.
In addition to moulds, METAK produces various shear, bending, moulding and high-precision dies. Designed by our professional constructors, the dies are made of high-quality industrial steel using the best available machinery, which makes them suitable for all applications. We offer individual masks for each part of the dies to separate the final product from the die surface. Since shear dies, or clipping punches, are subject to high pressures, there are special requirements on the materials used for their manufacturing, such as the strength of cutting edges and the toughness of the material to be used to protect the dies from painting.